Vice Chairman's Profile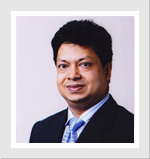 Mr. Aziz Al Kaiser
Vice Chairman
By virtue of his outstanding leadership, foresight and dedication, Mr. Aziz Al Kaiser led the group to a major spell of diversity and fortification within a brief span of time. He launched a new genre of industrial units. He added more value to the group's surge with more corporate stakes in banking, insurance, shipping and capital market.
Mr. Aziz Al Kaiser is the Managing Director of following enterprises:
Star Particle Board Mills Ltd.
Partex Ltd.
Partex Furniture Industries Ltd.
Partex Real Estate Ltd.
Partex Builders Ltd.
Partex Housing Ltd.
Corvee Maritime Co. Ltd.
Partex Laminates Ltd.
And Director of the following enterprises:
Danish Condensed Milk Bangladesh Ltd.
Danish Foods Ltd.
Danish Distribution Network Ltd.
Ferrotechnic Ltd.
Rubel Steel Mills Ltd.
Danish Dairy Farm Ltd.
Mr. Kaiser is also a Director of the City Bank Ltd. and is the former Chairman of the bank. During his tenure, he has contributed tremendously in transforming the management structure and outlook of City Bank from traditional banking system to modern day banking. Under his astute stewardship, City Bank received the prestigious Asian Bankers Award in 2010.
He is very well-known socially and holds membership of many influential clubs in Dhaka city, among which, few are listed below:
Kurmitola Golf Club
Gulshan Youth Club
Dhaka Club
Gulshan Club
Uttara Club
Lions Club of Dhaka Oriental
He is the president of Noakhali Diabetic Association (M.A. Hashem Diabetic Hospital) and a donor member at the Governing Council of M.A. Hashem University College.
Having a passion for cricket the private sector investment wizard held posts of adviser, Vice President and Director of Bangladesh Cricket Board.